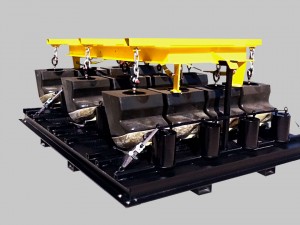 Southwind Mfg has created a "smarter" dummy! Southwind Mfg., an Ocala, Florida based manufacturer specializing in PU foams/elastomers and FRP constructions has developed a weight/loading system designed to efficiently install form fitted, weight adjustable dummys that are secured by the rides existing restraint system.
Periodic load testing of Amusement Park Rides per ASTM specified inert weights is a long established protocol for which implementation remains technologically Stone Age. There simply isn't much sophistication to manually installing and securing weighted bags or water dummies. The time required to set-up and recover prior to profitable operations, potential for injury, and leakage make these techniques messy, dangerous, and inefficient. Southwind has solved this problem!
A molded, 60 Durometer PU elastomer outer shell, is made to conform to a seats' specific geometry, evenly distributing weight over the entire seating surface thus minimizing possible damage to either seat or padding. When desired, additional weights can be added giving a user unparalleled flexibility for testing. The compact size, low profile, and color coordination with a seat finally makes daytime testing practical. All integral metal components are either powder coated high quality steel   or stainless (for water rides). The inherent toughness of our molded elastomer outer shell coupled with our robust design allow us to offer an unprecedented "Life of the Ride" warranty.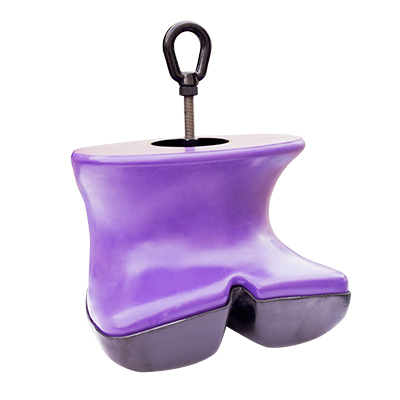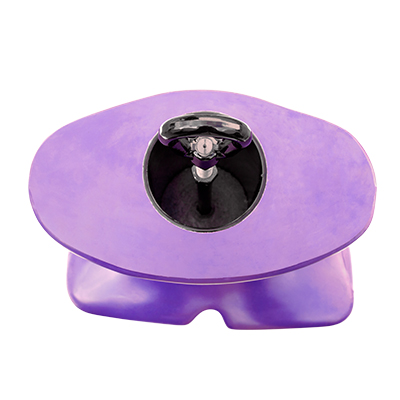 Designed for multi-unit loading, the individual units are stored on a mobile carrier frame which replicates a rides seating arrangement. Storage is accomplished by a   FRP storage base that is form fitted to the ride seat contour. The additional weights (if needed) are secured adjacently to each base to facilitate easy weight change loading and unloading. The high quality steel carrier frame and the associated transport carrier are hot dip galvanized and powder coated to assure reliable long term service. All construction is accomplished to certified engineering and welding specifications.
We can design a carrier and lift frame to load as many units as your transport will carry. With an appropriately sized crane, that may be as many as twenty units but we can configure smaller numbers for fork lift or stacker installation as well,
We currently have an application loading twenty four (24) units (twelve at a time) from the carriers to ride cars being accomplished by three men in forty minutes and then unloaded in the same period of time. Try that with water dummies!
Southwind can design a system that will be adaptable to most existing rides; however, we see the greatest potential for added efficiencies if the system is designed into a ride prior to its construction. Weighted testing is a fact of life; let us help you design for it.
[Patent pending]