Per ASTM Designation F2137 (Standard Practice for Measuring Dynamic Characteristics of Amusement Rides and Devices) the physical locations(Adult and Child) for the required Accelerometers are very specific.
Southwind Mfg. has created the APTM (Accelerometer Protective Transport Module) solving that and several other problems often experienced with thetypical ad hoc fixturing used in a majority of operations today.
An FRP shrouded rigid PU Foam plug is precisely fitted to a specific rides seat. The accelerometer slides into one of two interference fit sleeves (Adult and Child) and is secured with a magnetic flap door.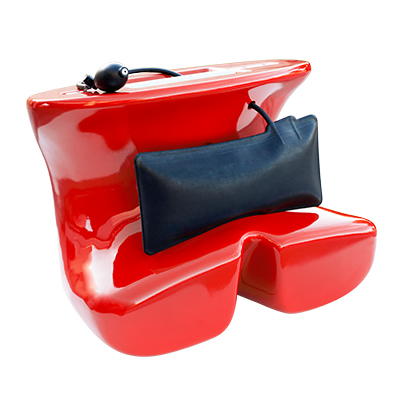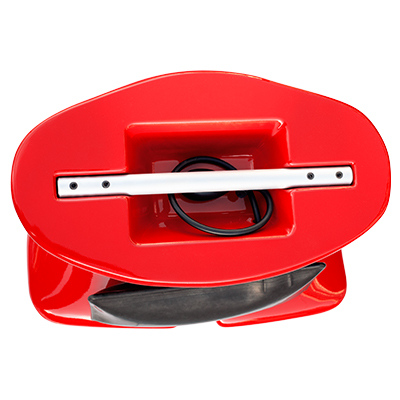 It is placed into the seat to be tested and the inherent restraint is engaged. If normal fits are not snug, the subsequent shocks due to sharp movement of the fixture can result in bad readings. Our unit is equipped with an inflatable rubber bladder which presses the APTM firmly against the back of the seat.
Air source for the bladder is a hand pump bulb safely ensconced beneath a carry handle at the top of the APTM. The bladder is collapsible via a twist valve located on the bulb.
The tight fit of an installed accelerometer can make removal a chore so we've located through holes from the front and provide a dowel (stored next to the sleeves) which facilitates push thru removal.
This tough little unit will become an integral part of your ride because of its repeatable consistency. Color coding and logo identification is available.
[Patent is pending]